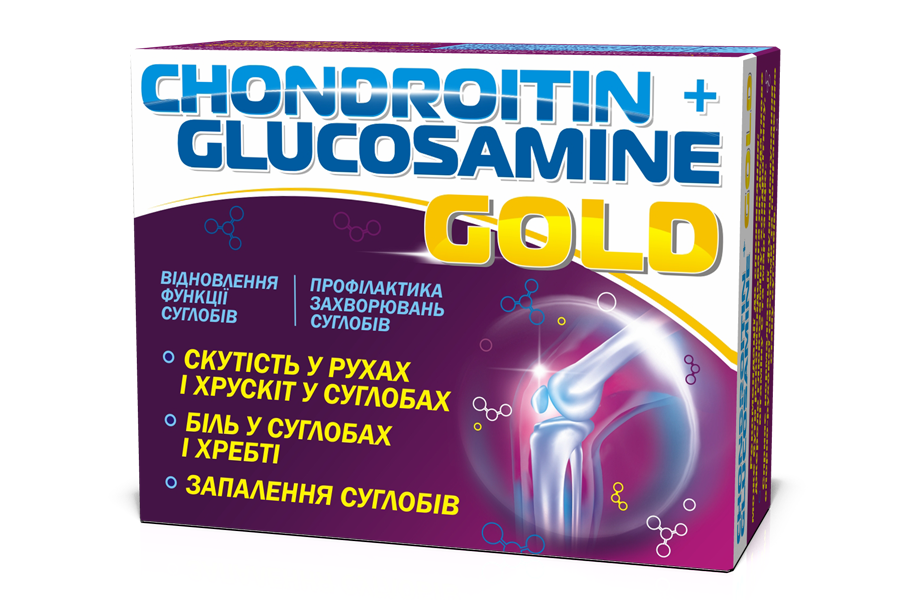 Improvement of the musculoskeletal system
Artrovert. Capsules with glucosamine and chondroitin.
146,38 грн
A dietary additive to the ration of nourishment – an auxiliary source of glucosamine, chondroitin, vitamin C and manganese.
Product form: 32 capsules in a blister (8×4), in a package.
Storage: in a dry light-protected place, away from children, at temperatures from 10°C to 30°C and relative humidity of not more than 75%.
Shelf life: 24 months.
Conclusion of sanitary-hygienic expert examination of Ministry of Health of Ukraine No.05.03.02-04/58873 dated 03.06.2011. It is not a drug.
Ingredients: glucosamine sulfate – 0,5 g, chondroitin sulfate – 0,267 g, vitamin С – 0,05 g, manganese – 0,001 g; excipients: soybean oil, beeswax, lecithin – up to the content of the capsule 1,5 g.
The recommended period of use: 4-6 weeks, the period of further usage is co-ordinated with a doctor.
Consult a doctor before use.
Contraindications: children, individual hypersensitivity to the components of the product, pregnancy and period of lactation.
Adults: 1 capsule 2-3 times a day before meal.