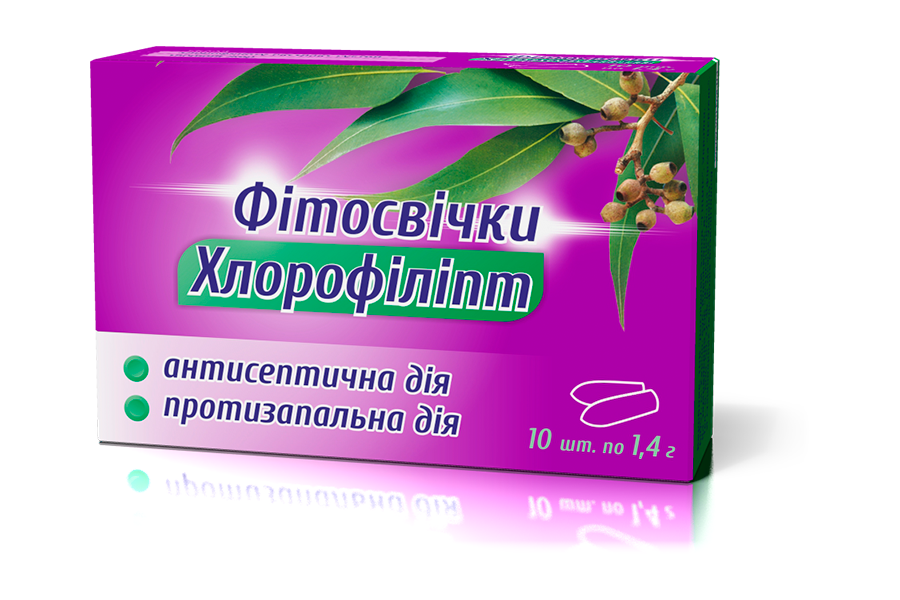 Phytosuppositories with Chlorophyllipt
56,50 грн
Тhe product can be used rectally or vaginally as an adjuvant contributing to intensifying anti-inflammatory and antiseptic effect.
Product form: 10 suppositories 1,4 g each (quantitative content of active substance – 0,03g), in a package.
Storage: in a dry place, sheltered from the light and indoor heat sources, away from children, at temperatures from 8°C to 15°C.
Shelf life: 24 months.
Ingredients: dense extract of chlorophyllipt, tvin-80, solid fat.
The recommended period of use: 5-10 days. Consult your doctor for further usage.
Contraindications: pregnancy and breast-feeding, individual sensitivity to the components of the product.
For adults: 1suppository 1-2 times a day.