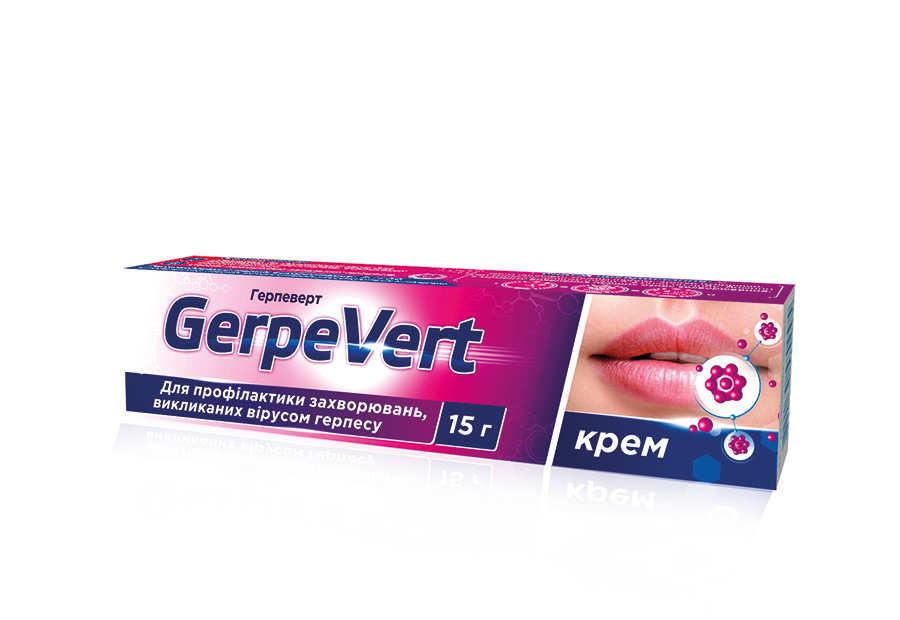 Herpevert
33,26 грн
Externally as a subsidiary agent for the prevention of exacerbations caused by the herpes virus it can reduce inflammation. A
Production form: by 15 g in a tube, in a package.
Storage: in a dry place protected from light, away from children, at temperatures from 0°C to 25°C and relative humidity of not more than 75%.
Shelf life: 24 months.
Ingredients: 70.0% alcoholic tincture of desmodium (1:5), clove essential oil, anhydrous lanolin, vaseline.
The recommended period of use: 5-14 days, the period of further usage is co-ordinated with a doctor.
Contraindications: children under 12, individual hypersensitivity to the components of the product, pregnancy and period of lactation.
cream is applied by a thin layer, by gently rubbing on the affected skin 2-4 times a day, preferably since the time of revealing early signs of disease.